It's the end of winter...the days are getting longer...and the cold nights and short days are finally over.
The promise of spring has arrived. How better to celebrate the turning of the season and the rebirth of natures cycles than by adding annuals to your garden. Adding annuals to your garden brings you nonstop color all season long.
Annuals produce gorgeous color and sweet smelling scents and only last only one growing season.
Annuals are commonly used in patio pots and containers, which you'll have fun changing with the seasons.
Many folks around town consider our annuals "Denver's Best", and we've had some folks come in every year for decades, asking specifically for our hanging baskets.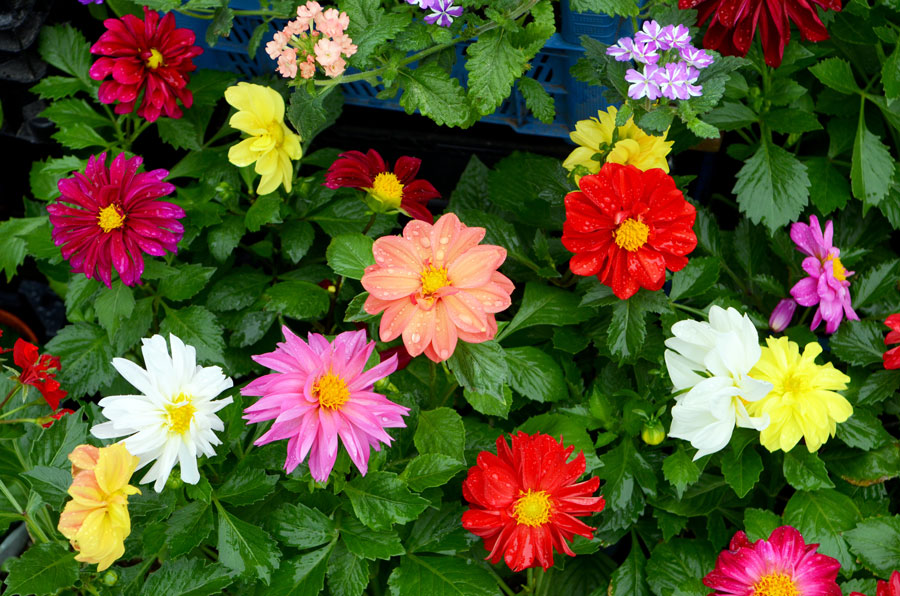 We grow our own annuals right in Golden, Colorado, and nothing brings a touch of paradise to a front porch or overhang on a patio like hanging plants.
Jensen's Flower and Garden is well known in the Denver area for the "Colorado specific" varieties that cascade and bloom in this unique climate all season long.
Many of these same varieties are perfect for window boxes and patio containers
Stop in and visit our store at 845 Wadsworth Blvd., Lakewood, CO 80214, and see our abundant selection of annuals today.