Perennials are mother nature's gift that just keeps on giving.
Plant perennials once and they return year after year.
In contrast to annuals, their bloom time is shorter so they can come back yearly.
Just as everything has a season, a well crafted perennial garden is a never ending adventure of color, scent, texture, and a visual experience that keeps coming around every year.
As perennials don't bloom all season like annuals, other features of the plant such as bloom time, texture, and foliage color become focal points for your garden.
As your garden is an ever evolving, always growing, living experience...coordinating your annuals and perennials to complement each other is its own reward, and we encourage you to use them together.
A great way to start your perennial garden is to stop in and pick up what's blooming in the perennial department every couple of weeks so you have constant bloom in your own garden.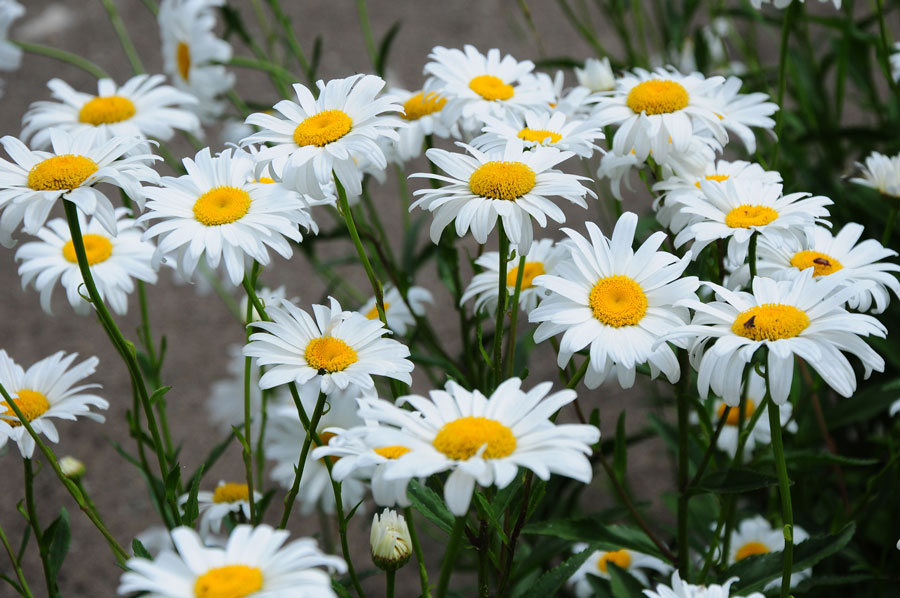 Every day is different in the perennial section.
We have a lot of unique varieties of perennials, most of which are grown at our own greenhouse in Golden, Colorado.
To find the perennials that can add beauty and elegance for your home and garden, come visit us soon at 845 Wadsworth Blvd. in Lakewood..